You live and work abroad. Foreign landscapes, an interesting culture and a completely different life than in your home country fascinate you. No matter if you followed your love abroad, plan to stay temporarily for an organization or company or want to move your center of life for a longer period of time:
This change is accompanied by special challenges in which you sometimes feel alone and at a loss. I myself have experienced the supportive power of a trusting and professional accompaniment in situations where seemingly nothing works anymore.
With my experience-based coaching approach, I will help you make the most of your time abroad and turn it into one of the most enriching experiences of your life.
 Do any of the following apply to you?
In your private life
You feel lonely and overwhelmed at times. You miss your family and friends, or your usual support system.
You are wondering if you are in the right place and how you would like to shape your life in the long term.
You struggle to find understanding and balance in an intercultural relationship.
In your work context
You are moved by questions about the meaningfulness and perspectives of your work.
You find it difficult to find your role in a work context that operates according to different rules and values than you are used to.
You feel stressed and overwhelmed by the pressure of responsibility or the unpredictability/dangerousness of the situation. This shows in first symptoms of overwhelm (insomnia/ changed eating behavior/ anxiety/ withdrawal/…) or simply your need for support.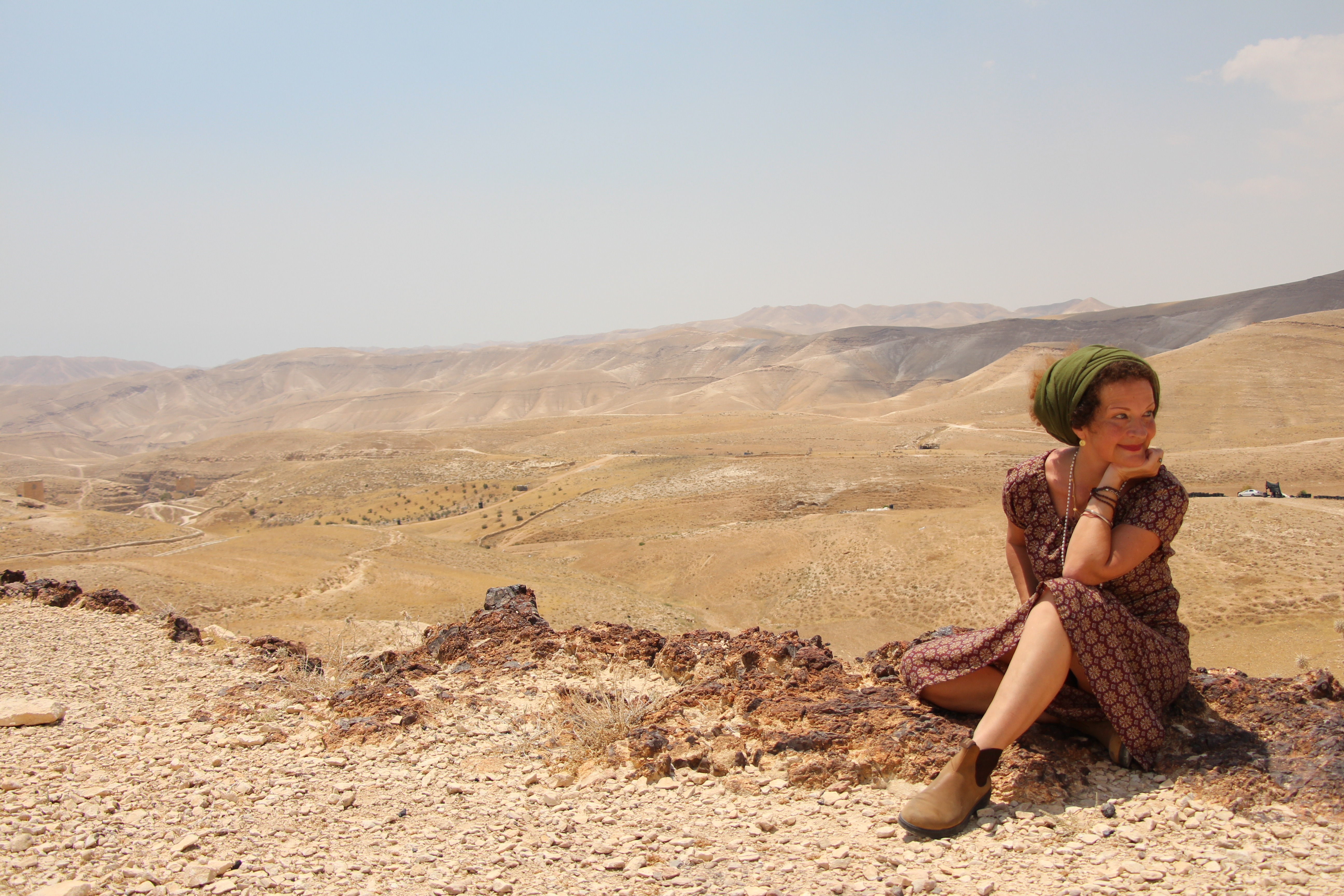 From my own time as a development consultant in Palestine, I know that having an exotic experience as a tourist is a different matter than engaging in a binding commitment to work and life in another culture. You can read about the challenges I faced here.
Although I am an open and curious person, I had to overcome some internal and external hurdles to get through it. It was worth it. Looking back, I feel that my time as an expat was the most intense, colorful and challenging phase in my life.
Get to know more about me here.
As a certified systemic coach, mentor and supervisor, I now support expats like you 
in reflecting on their deeper WHY

in expanding perspectives and options for action

in staying creative and agile even under challenging conditions and in gaining inner strength under uncertain circumstances

in accepting and loving oneself and another culture

in interacting and communicating culturally sensitive and constructive

in developing individual coping strategies in dealing with stress and trauma
I accompany, encourage and strengthen you in making your time abroad an interesting and fulfilling life and learning experience.
My coaching offers you a protected space in which we analyze your individual needs and resources regarding your current challenges based on trust and appreciation.
Systemic questions and impulses help you to develop new perspectives and options for action.
I offer you the opportunity  to integrate habits into your new everyday life that will help you to self-regulate, relax and stay healthy even under difficult conditions.
Choose from my following offers the one that suits your particular situation.
In a free orientation meeting we can clarify together in which way I can best support you.
Troubleshooter/ Crisis Intervention
1time, 60 min
You are in an acute crisis situation that requires quick action. You need short-term support in reflecting on a decision or options for action.
Process support
(5times, 60 min)
You feel the need to master a more complex challenge or issue through a clarification process.
MY OFFER INCLUDES
5 ONLINE COACHING SESSIONS
SUPPORT MAILS
WRITTEN IMPULSES AFTER EACH SESSION TO HELP YOU INTEGRATE NEW VIEWS AND HABITS INTO YOUR EVERYDAY LIFE
WHATS-APP- CONTACT
Mentorship
You would like to be accompanied over a longer period of time at regular intervals to reflect on your experiences and to open up new perspectives and options for action.
Team- Coaching
Your team would like better communication and cooperation. Intercultural issues are looking for a solution. I moderate a space for reflection and communication that supports you in achieving common goals creatively and with pleasure.
"While working in development service in Palestine, I went through a difficult period both personally and professionally and came to the brink of burnout.
During this time I was lucky to find Cordula as a coach. Her empathetic manner, her experience, professional tools and last but not least her spiritual inspiration have shown me new ways to deal with my challenges and to get to know myself better.
Instead of giving up, I continued my commitment and found more energy and joie de vivre."
Gabriela K.
cordula böhm
TO THE CORE
online coaching
AS YOUR COACH
I accompany and support you in changes and life transitions on your way to a powerful colorful life.